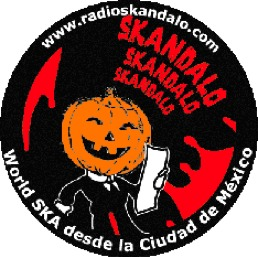 Nuevamente les dejamos el SKAlloween con Pp SKA.
Recordando al Gran Pp SKA.
Honor a Quien Honor Merece
(1973-2011)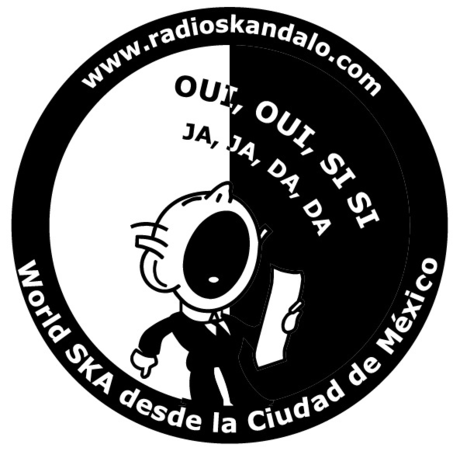 De acuerdo a la política de SKAndalo de ir Un Paso Adelante y presentarles lo último del SKA a Nivel Mundial. Les presentamos algunos temas de Oui, Oui, Si, Si, Ja, Ja, Da, Da, el nuevo diso de Madness. A la vez repasamos la historia de Radio SKA, y recordamos al Gran Pp SKA, cuando presentó en 1999, el álbum 'Wonderful' y en 2008 'The Liberty of Norton Folgate'.
SKAndalo siempre Un Paso Adelante.
A continuacion les dejo la lista de canciones.
"Death of a Rude Boy"
"Shut Up" en vivo en el Vive Latino 2012
"Mi Girl2"
"Lovestruck"
"La Luna"
"Clarkenwell Polka"
"Misery"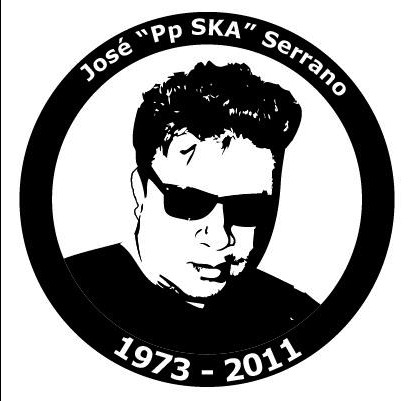 Recordando al Gran Pp SKA, a un año de su fallecimiento. Les dejamos el primer PodSKAst de SKAndalo.
Vallanza SKA - Alieni
Pama International - Time Will Tell
Lo and The Magnetics - Never Let You Down
Elvis Jackson - Weakies
Backy Skank - Getaway
Lester Sterling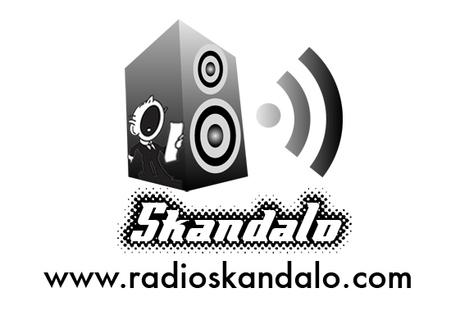 12 años de SKAndalo (Radio SKA) 144 meses han pasado desde aquella noche en que por primera vez, un programa de SKA invadió el espacio radioelectrico de la ciudad. En un principio nos tacharon de chicos entusiastas, hoy es una realidad el SKA es un ritmo con credibilidad y aunque si bien aun cuenta con algún estigma , SKAndalo tiene reconocimiento en el medio radiofónico, muchas gracias por ser seguidor de esta emisión . Hoy después de 12 años te podemos decir que SKAndalo ( Radio SKA ) Siempre Un Paso Adelante.
Contacto www.radioskandalo.com
1.- Five Letters - Crazy Man (Part II)
2.- Bombskare – Beatriz (Escocia)
3.- Reel Big Fish - Take On Me *Skacoustic Ver* (Estados Unidos)
4.- Nina Zilli Feat Giuliano Palma - 50Mila
5.- The Beatdown - Get Ready (Canada)
6.- Berlin Boom Orchestra - Die Dreisten Vier (Alemania)
7.- The Popular Front - What Do I Know (Irlanda)
8.- The Refrescos – Jamaica SKA (España)
9.- Ska Cubano - Ska Che (Inglaterra)
10.- Vallanzaska - Spaghetti Ska (Italia)
11.- Mark Foggo - The Day I Met Muhammad Ali (Holanda/Inglaterra)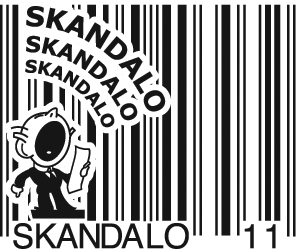 Todo salio de una broma de día de los inocentes,
En este año ya no habría otro por Pod de eso estábamos concientes,
La respuesta fue genial al ver tantos mails dijimos: no inventes,
Y bueno aquí tienes un poco de música para que revientes.
Que todos tus deseos se hagan realidad,
Entre ellos pide que vuelva SKAndalo a la Radio,
que eso es de primera necesidad,
Que la nueva década y el nuevo año
nos libren de tanta barbaridad,
Que llegue la buena música y las cosas de Calidad.
Mantente como siempre Un paso adelante
Y como dicen los Argentinos
Aguante SKAndalo Aguante.
Estos son algunos lugares en donde también puedes descargar el PodSKAst
radioskandalo.podomatic.com 

skandalo.podomatic.com 

radioska.podomatic.com 

elpodskastdeppska.podomatic.com 

Si quieres entrar en contacto con nosotros hazlo mediante 
Messenger (solo es Messenger no Mail) 
MSN : nopuedovivirsinska@hotmail.com 

El e-mail o correo electrónico es : ppska@radioskandalo.com 

Nuestro My Space es : www.myspace.com/radioskandalo 
El hi5 es : radioskandalo.hi5.com
Nuestra Pagina Web : www.radioskandalo.com 

La Lista de Canciones que con tiene este PodSKAst es la siguiente:
1.- SKA Dows - Telstar
2.- Inspector – Y Que?
3.- Soda Stereo – Mi Novia Tiene Bíceps
4.- Casino Royale - Jungle Jubilee - Positive beat
5.- Niko Costello - Drip Fed Fred
6.- Los Tigres Del Norte - Jefe de Jefes